Want to feel pampered? But have no time for spa? Don't worry. Order these exotic herbal soaps online for a soothing, relaxing, and magical experience.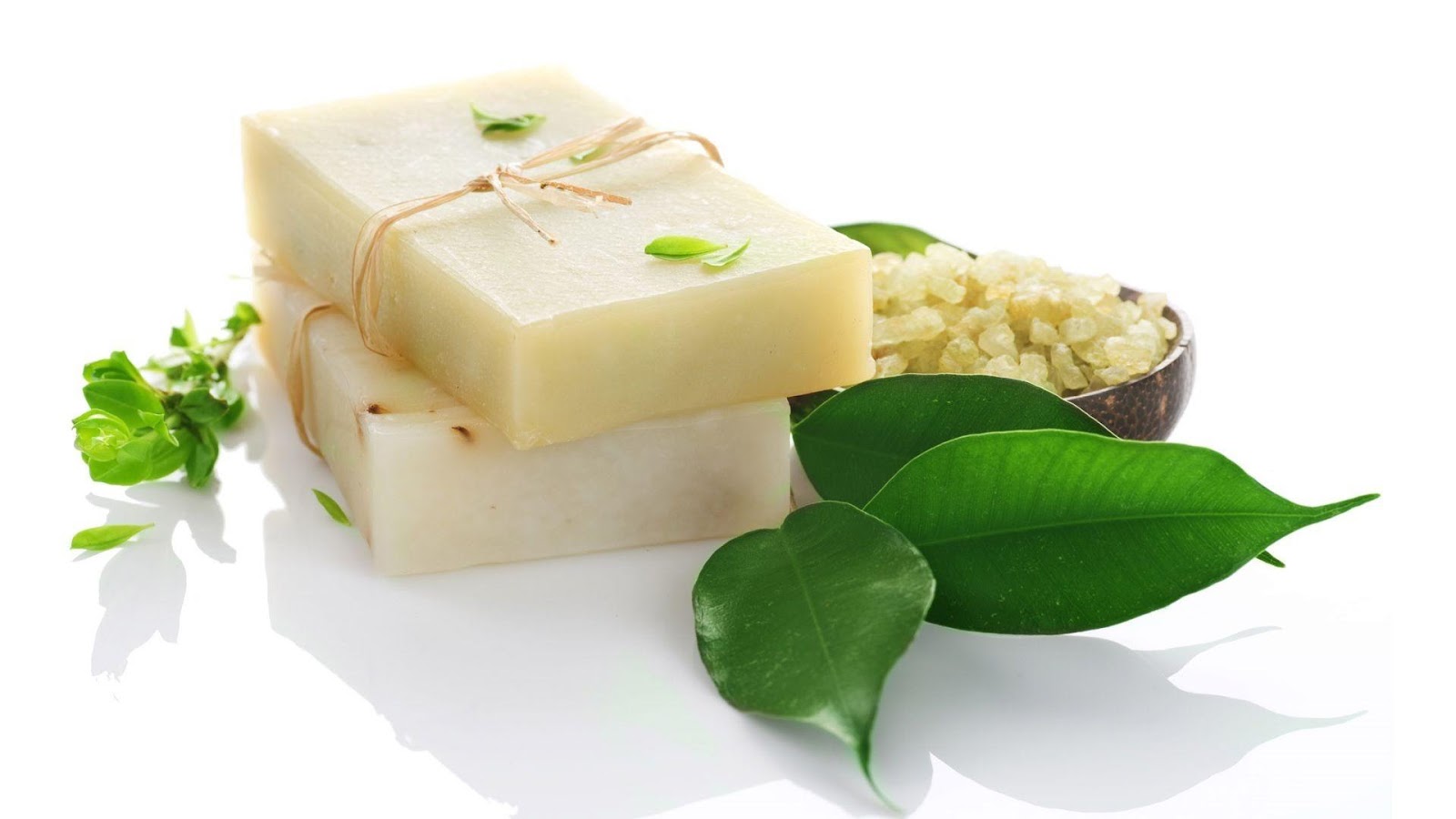 Source
In ancient India, usage of milk, flowers, plants, and herbs were a common practice to ensure clean, healthy, soft, supple, and glowing skin. Our body was considered a temple and therefore 'worshipped' with natural 'offerings'.
Skin is considered the most important defense mechanism of the body that helps keep harmful germs at bay. This makes selection of the soap we use very critical. Herbal soaps made with natural ingredients are safe and free from harmful chemicals. They clean and pamper our skin without harming or exposing it to harsh chemicals.
Thanks to the ecommerce industry, we can now purchase herbal soap online from anywhere in the world. The increase in demand has led to new players jostling for space with well-established companies in this burgeoning segment.
Here is a list of exotic handmade herbal soaps online. Go ahead and choose the one you need.
1. Vaadi Herbals Exotic Kiwi Soap With Green Apple Extract
Price-Rs.38 . Pack of 3 for Rs.120
The constitution of this crystalline soap is meant to truly and deeply cleanse your skin. The exotic soap is rich in vitamin C content because of the kiwis & green apples used. Kiwi helps in unclogging of pores, hydrates the skin, and adds a glow to the skin. Green apples, in turn, cleanse tones and nourish the skin. Together, they cleanse the dirt, germs, and excess oil from the skin's surface as well as the pores — keeping skin moisturized and pampered.
Vaadi Herbals Exotic Kiwi Soap is available in a pack of 75 g with a shelf life of 36 months.
Availability: Amazon, Nykaa, Vaadi official site
2. BodyHerbals Radiance (Orange & Neroli Bathing Bar)
Price: Rs.116
Using a soap made of natural ingredients is the need of the hour. BodyHerbals Radiance (Orange & Neroli Bathing Bar) — with natural chunks — might be just what you need to combat the harshness of chemical-laden soaps. Naturally blended orange and neroli oil boost skin and brighten the complexion. The soap has antiseptic quality and is disinfectant in nature. Also, it has a pleasant fragrance that helps in preventing body odour.
This special cleanser is available in a pack of 100 g on various online portals.
Availability: Nykaa, Snapdeal, Flipkart
3. Anuspa Gulabjal
Price: Rs.55
The signature soap from Anuspa is made with gulab jal — extracted from premium roses of Rajasthan. Gulabjal or rosewater has many benefits. It maintains the pH level of the skin. It softens, moisturizes, hydrates, and revitalizes while also healing scars, cuts, and wounds. Rosewater is also used as a toner and helps in keeping fine lines and wrinkles at bay.
Availability: Nykaa, Flipkart
4. Ancient Living Avocado and Basil Luxury Handmade Soap
Price: Rs.110
Give your skin the gentle touch of nature with Ancient Living Avocado and Basil Luxury Handmade Soap. Wheatgerm oil and shea butter used in this 100% herbal soap nourishes your skin. It comprises oil extracted from olive, avocado, basil, almond, coconut, and palm oil along with lye and DM water. Basil seeds give a textured effect to the soap and help it work as a mild scrubber — effectively clearing dead skin, acne, and pimples. Use this organic soap for freshness and fragrance that lasts for hours.
Availability: Amazon, SaleBhai
5. Rustic Art Organic Spa Soap
Price: Rs.108
Availability: Firstcry, Amazon, saleBhai
Rustic Art Organic Spa Soap is made with vetiver (khus) essential oil. It replicates the benefits of vetiver and has anti-inflammatory, antiseptic properties. With added goodness of shea butter and organic oils — extracted from olive, corn, coconut, castor, and neem — this soap is perfect to wash away your worries and stress. It will rejuvenate and energize the mind and body.
Also Read:
8 Best face wash for oily skin and Acne prone skin| Acne face wash
Home remedy to grow longer eyelashes within a month| Easy DIY
HOMEMADE FACE MASKS FOR PIMPLES -ACHIEVE A GLOWING SKIN
So, what are you waiting for? Order your exotic herbal soap online and get ready to pamper yourself. With these amazing cleansers, you can create your personalized spa right within the comfort of your home!
You may also like:
Benefits of Almond oil for skin, hair, nails and health
Health Vit Activated Charcoal Purifying Peel Off Mask Review
HOW TO GET RID OF DARK SPOTS- NATURAL REMEDIES
DIY Face Mist for Oily and Dry skin| Hair Mist
HOMEMADE FACE MASKS FOR PIMPLES -ACHIEVE A GLOWING SKIN
Author: Nikita kabra Mumbai- based company secretary- who currently writes for SaleBhai describes herself. In spite of gaining accolades in the field of finance, she decided to follow her heart and take up this creative route.
Editor: Khadija
If you liked this then please follow and subscribe me and stay tuned for more such posts.
Lots of Love
Khadija
Let's be friends and get social! You can find me on Instagram| Twitter| Facebook